Tips for Success
Follow these tips for success to keep your system running at peak performance
and protect your home and yard against mosquitoes and flying insects.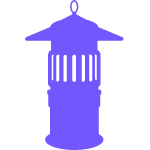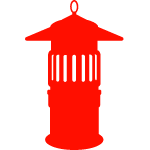 DynaTrap®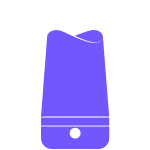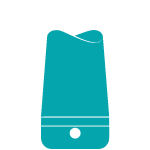 DynaShield®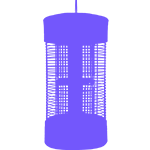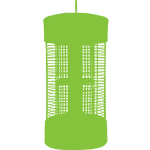 DynaZap®

Outdoor Traps
1. Locate Mosquito Breeding Areas
Place your DynaTrap® between insect breeding areas (standing water, bushes, etc.) and people areas (patio, deck, etc.) to capture mosquitoes before they get to you. Traps should be placed 3-6 feet off the ground for the best chance of mosquito contact.
2. Place Traps Away From People
Since these traps are designed to attract as many mosquitoes and insects as possible, the last thing you want to do is be near one when it's operating. Place each trap at least 20-40 feet away from where people will be gathered. Also, place it away from competing light sources, so the attractant bulb can do its work.
3. Consider the Size of Your Property
How big is your yard? If you have a large yard, place multiple traps across your property to create a ring of defense that insects will have difficulty passing through. Place traps within the listed coverage area away from each other to avoid gaps in protection.

Indoor Traps
1. Locate Insect Activity Areas
Place your indoor insect traps near areas of insect activity for increased catch rates. If you want insects to avoid a certain area, place traps several feet or even a room away from those areas, so insects travel towards the trap and away from the spaces you wish to protect.
2. Place Traps Away From People
Place traps several feet away from where you typically sit or stand for longer periods of time as the trap will attract insects toward it. Insects may bite or annoy you on their way to the trap, so it's best to minimize the likelihood of that happening.
3. Maximize Protection
The more coverage you have throughout your home, the less likely you'll suffer through an insect infestation. Chances are you've noticed several areas where insects tend to gather. Place traps in or near each of these areas to get optimal protection.

When to Start Your Trap
For optimal mosquito protection, start your DynaTrap® at the very beginning of mosquito season before they begin breeding. We recommend you begin running your trap continuously once temperatures are consistently reaching 45 degrees Fahrenheit. At this temperature, dormant insect eggs begin hatching.

Empty the Trap Regularly
Outdoor traps tend to fill up more quickly than indoor traps. Monitor your trap daily during the summer months to ensure there is enough catch space in the retaining cage. Emptying frequency depends on the time of year and where you live, typically every 1-3 weeks. Once the trap is close to full, remove the retaining cage and pour the insects into an outdoor trash bag.
Indoor traps are just as easy to empty. We recommend changing the glue cards every 30 days or as needed. When the glue card is full of insects or when dust or debris minimizes the card's stickiness, it's time for a fresh card. Simply pull the card out, dispose, and add a fresh glue card.

Keep the Trap Clean
The retaining cage can be soaked in regular dish soap and water. Use the provided cleaning brush, a wet washcloth, or a cleaning wipe are recommended to dust off debris from the fan blades. To prolong the life of the unit, we recommend cleaning the trap whenever you empty it.

Replacing Your Bulbs
DynaTrap® needs fresh bulbs to keep attracting the maximum number of insects. Bulb life varies depending on your trap model. Even if your bulbs still illuminate, they may no longer be emitting sufficient levels of UV light. If your trap has compatible replacement bulbs, always keep some on hand for quick replacement.
Check out our videos for bulb replacement »
How do ATRAKTA® Lures Work?
Lure Sachets enhance your trap's ability to attract insects, which maximizes its trapping power. Each lure imitates naturally occurring human skin scents that mosquitoes find irresistible.
The sachets are designed to fit in any DynaTrap® Outdoor Trap. Simply open your trap and place a sachet in the bottom of the retaining cage. The lure will get to work immediately.
How Often to Replace ATRAKTA® Lures?
We recommend replacing the lure every 60 days. The scent dissipates over time, so eventually mosquitoes will no longer be drawn to it. Regularly replacing the lure ensures optimal mosquito-attracting power.