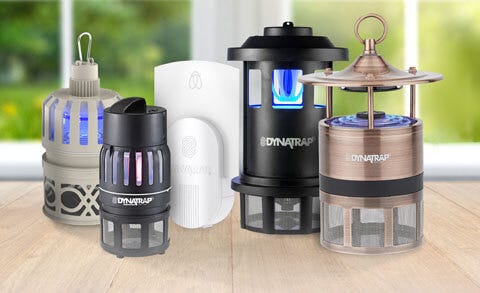 Break the Cycle
At DynaTrap.com, we provide an arsenal of expert mosquito control tools & advice, as well as award-winning solutions to protect your living spaces from persistent & potentially dangerous insects.
Our Mission
At DynaTrap®, we are committed to designing innovative and effective solutions to protect people from mosquitoes, biting flies, and other insects, both indoors and out.

History
Introduced in 2006 by Juan Rocha, DynaTrap® began with the mission to design, manufacture, and market innovative and environmentally friendly insect control products for the home. The award-winning DynaTrap® Insect Trap quickly grew to be a leading name in the insect control category. We have expanded our original offerings to provide a wide variety of technology-driven solutions for both indoors and outdoors. Dynatrap® is the simple way to safeguard your living space from mosquitoes, biting flies, and other nuisance insects.
Family of Brands