Stickytech Replacement Glue Cards For Flylight Insect Trap
As low as
$23.99
Regular Price
$9.99
Stickytech Replacement Glue Cards For Flylight Insect Trap
54
4.8
5
1
Earn 180 rewards points on your purchase! Learn More
DT3039
Effectively traps and securely holds insects until time of disposal
Allows your DynaTrap® to keep operating at peak capacity
For the best results, replace glue board when full or every 30 days
1-Pack and 3-Pack Options Available
StickyTech™ Replacement Glue Cards For Flylight Insect Trap - 1-Pack
Insects have a uniquely frustrating way of finding their way into homes. To ensure you're always protected from flying insects like fruit flies, flies, and moths, replacement glue cards are an essential item to have. The StickyTech™ Replacement Glue Cards fit any trap in the DynaTrap® Flylight Trap series and come with 6 replacement cards in each package. To increase the efficiency of the trap, it is recommended each card is replaced as needed or every 30 days.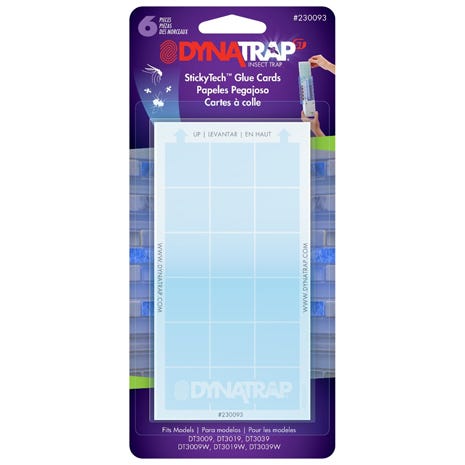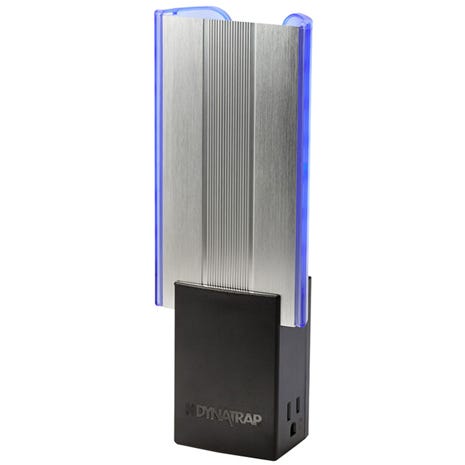 Discreet Design
Typical insect traps are noticeable. The DynaTrap® Flylight Indoor Insect Trap hides a powerful trap behind its stylish and sleek design. The StickyTech™ Glue Card discreetly traps insects behind the decorative cover, making it ideal for placement in kitchens, bedrooms, garages, and more. While the trap does use one standard outlet, it comes with two built-in AC outlets so you never have to sacrifice plug space.
How to Use
The Flylight Indoor Insect The Flylight Indoor Insect Trap was designed with ease of use in mind. Simply peel the backing off the StickyTech™ glue card and insert it into the trap. Plug the trap into a standard outlet in any room where you've seen flying insect activity. Trap comes with two AC outlets so that you don't have to sacrifice any plug space. Replace the glue card when it becomes full, or every 30 days. Keep the trap running continuously for 24/7 protection.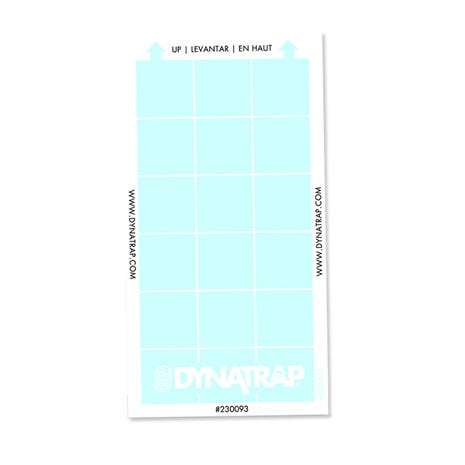 StickyTech™ Replacement Glue Cards For Flylight Insect Trap - 1-Pack Product Details
Do you want to know more helpful details about the StickyTech™ Replacement Glue Cards For Flylight Insect Trap - 1-Pack? Take a closer look at the in-depth specifications for this product.
StickyTech™ Replacement Glue Cards For Flylight Insect Trap - 1-Pack
Model #
230093
For Use
Replacement glue boards are compatible with DynaTrap® Flylight Insect Traps: DT3009, DT3019, DT3039
Includes
1 Pack(6 StickyTech™ Glue Cards)
How to Use
Replace every 30 days or when full
STICKYTECH™ REPLACEMENT GLUE CARDS FOR FLYLIGHT INSECT TRAP
Model Number
C230093
Weight
0.12 lb
Dimensions
8.7 × 4.3 × 0.3 in
Quantity
1-Pack, 3-Pack
Customer Reviews
61%
of customers
recommend this product