DynaTrap® ½ Acre Wall-Mounted Mosquito & Insect Trap - Black - All Questions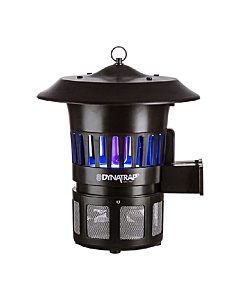 DynaTrap® ½ Acre Wall-Mounted Mosquito & Insect Trap - Black
Should the dynatrap stay on all year? Can I unplug in the fall?
Question by: Julia Sykes on Oct 22, 2021, 12:18 AM
We recommend leaving the trap on when insects are active, which is typically when temperatures are above 50 degrees. Once temperatures are consistently below this level, the trap may be brought inside for the season.
Answer by: Kathryn Tator on Oct 22, 2021, 7:31 AM
Where can I purchase a new bulb?
Question by: Norma Jean Andersen on Jun 22, 2022, 10:44 PM
Answer by: Rachel Faust on Jun 24, 2022, 1:59 PM