DynaZap® Replacement Light Bulbs
DynaZap® Replacement Light Bulbs
1
3
5
1
Earn 700 rewards points on your purchase! Learn More
Replacement Bulb for DynaZap® models DZ30200 (requires 1) and DZ30300 (requires 2)
UV bulb generates warm light to lure insects
Durable, all-weather construction for 24/7 protection
Effectively attracts flying insects to the zapper's electric grid
For the best results, replace bulbs every 3,000 hours (approximately every 4 months)
Choose 1-pack or 2-pack
DynaZap® Replacement Bulbs
Flying insects are naturally drawn to light – so stock up on the replacement bulbs for your DynaZap® Insect Zapper models DZ30200 (requires 1 bulb) & DZ30300 (requires 2 bulbs). UV light is an essential component of your DynaZap® Insect Zapper, ensuring that it attracts pests 24/7, then eliminating them with the 4,000-volt electric grid. Each bulb provides fresh insect-attracting power for approximately 3,000 hours or 4 months. Package includes two UVA 40W bulb to help keep your DynaZap® operating at its fullest potential.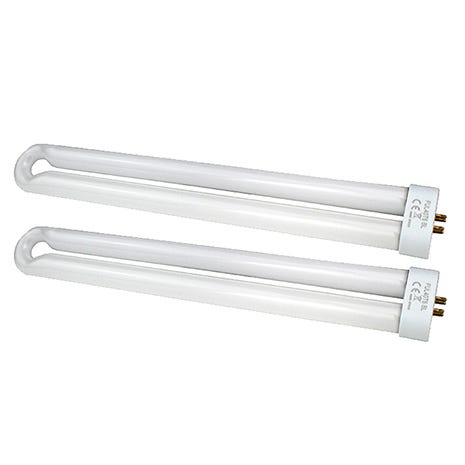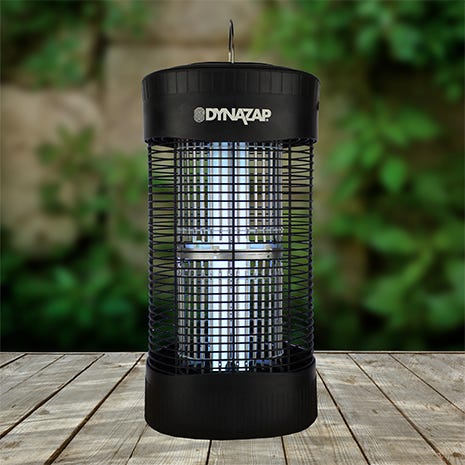 For Your DynaZap® Needs
For maximum brightness and results, replace bulb after 3,000 hours (or about 4 months) for your DynaZap® models DZ30200, which uses one bulb, and DZ30300, which uses two bulbs. These compact fluorescent bulbs give off a UVA light and are rated at a 40W light output – drawing in flying insects to the electric grid where they are zapped on contact. With extra bulbs on hand, you'll be sure to have enough protection to last all season.
Easy to Replace
Although you might not notice the UV light dimming, the insects will. Bulb replacement is key to keeping your DynaZap® up and running successfully. Start replacing the bulb by unplugging the unit from the outlet, giving the bulb time to cool before handling it. Then, remove the 4 screws from the bottom of the unit to release the access door. Cover your hand with a cloth or gloves to gently pull bulb(s) straight out of the unit. Insert the new bulb(s) into the socket until they are fully seated, then replace the access door and reinsert the screws securely.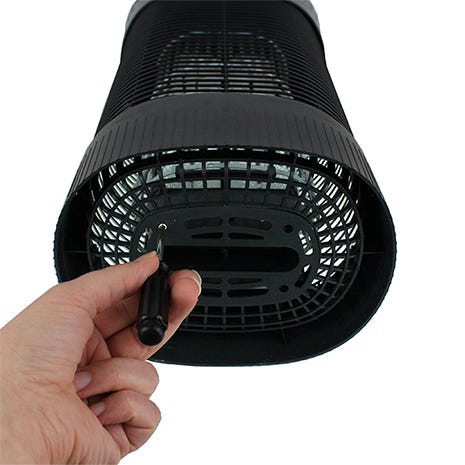 DynaZap® Replacement Bulbs Product Details
Do you want to know more helpful details about the DynaZap® Replacement Bulbs? Take a closer look at the in-depth specifications for this product.
DynaZap® Replacement Bulbs
Model #
B30300-2
Dimensions
12.1"L x 1.8"W x 0.9"D
Recommended Use
For DZ30200 (1 bulb) & DZ30300 (2 bulbs)
Rating
Up to 3,000 hours, approximately 4 months
Light Output
40 watts
DynaZap Replacement Bulb
Model #
C30300
Dimensions
12.1"L x 1.8"W x 0.9"D
Recommended Use
For DZ30200 (1 bulb) & DZ30300 (2 bulbs)
Rating
Up to 3,000 hours, approximately 4 months
Pack Sizes Available
1-pack or 2-pack(1 bulb or 2 bulbs)
Light Output
40 watt
Customer Reviews
100%
of customers
recommend this product