DynaZap® 1 Acre Insect Zapper - All Questions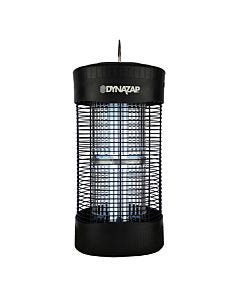 DynaZap® 1 Acre Insect Zapper
Does the zapper make a lot of noise?
Question by: Constance Kershner on Dec 12, 2021, 8:03 AM
When a bug enters, a noise can be heard. Other then that there should be no noise.
Answer by: Brandon Deleon on Dec 13, 2021, 8:44 AM
Can this product be left out in the rain while plugged in?
Question by: Bill O'Brien on Mar 13, 2022, 9:48 PM
This product is designed with durable, all-weather materials for 24/7 protection and may be left on in the rain.

Answer by: Rachel Faust on Mar 14, 2022, 8:59 AM
How many Watts does this zapper use?
Question by: David Kirkpatrick on Mar 24, 2022, 6:07 PM
This unit uses about 30 W.
Answer by: Rachel Faust on Mar 25, 2022, 8:28 AM
Can this be used in conjuction with the Dynatrap Insect Trap? Thinking the placement could be close to each other, or perhaps just use one or the other?
Question by: Mark on May 9, 2022, 9:15 PM
We do not recommend using the Dynatrap and DynaZap together as these would be competing light sources.
Answer by: Lauren Steiner on May 10, 2022, 8:32 AM
will dead bugs dropped on the ground or is there a closed container to collect them?
Question by: HD on May 29, 2022, 11:08 AM
Dead bugs will end up in the collection area inside of the zapper.
Answer by: Rachel Faust on May 31, 2022, 11:18 AM