DynaTrap® Flylight Insect Trap - White
DynaTrap® Flylight Insect Trap - White
5
4.8
5
1
Earn 600 rewards points on your purchase! Learn More
Attracts and traps a variety of flying pest insects including flies, gnats, and more
AtraktaGlo UV LED light naturally attract insects to the trap
StickyTech™ Glue Card discreetly traps insects behind a decorative cover
Effectively protects up to 600 square feet
Replacement StickyTech™ Glue Cards are available
Replacement Bulb: 21050
Best Used For




DynaTrap® Flylight Indoor Insect Trap - White
Is your home plagued by flying insects such as flies, moths, and fruit flies? The DynaTrap® Flylight Indoor Insect Trap provides a simple and effective option for protecting your property. The Flylight is easy to install and can be used in any area of the house. The decorative cover disguises the effective trapping power of the StickyTech™ glue cards by hiding them, while the UV light attracts flying insects to the trap. Each trap provides protection up to 600 square feet.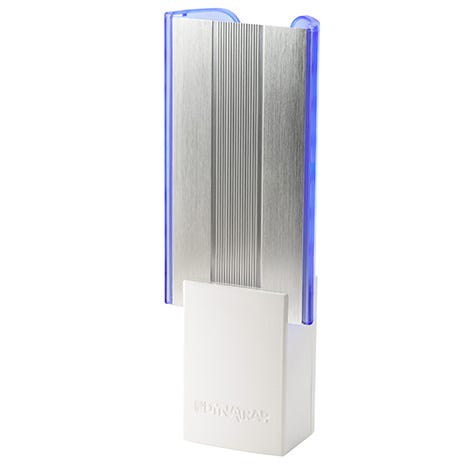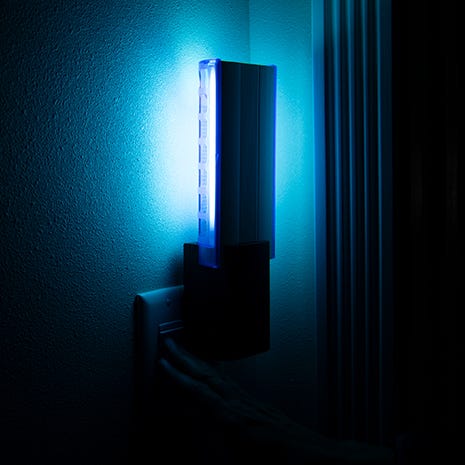 Light Attracts Insects
Homes have many attractants for flying insects. The Flylight Indoor Insect Trap gives pests something else to focus on. It uses AtraktaGlo technology to generate warm UV light which is proven to attract a variety of flying insects. Once insects are drawn in by the light, they get stuck fast to the StickyTech Glue Cards, where they are securely held until the time of disposal. Keep the trap running continuously for 24/7 protection.
How to Use
The Flylight Indoor Insect Trap was designed with ease of use in mind. Simply peel the backing off the StickyTech™ glue card and insert it into the trap. Plug the trap into a standard outlet in a room where you've seen flying insect activity. Replace the glue card when it becomes full, or every 30 days. For optimal effectiveness, replace the AtraktaGlo UV bulb every 3,000 hours (approximately 4 months).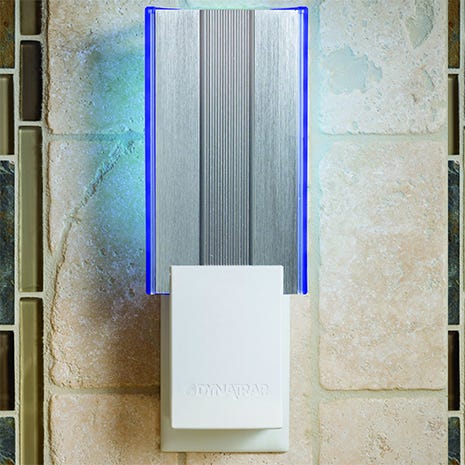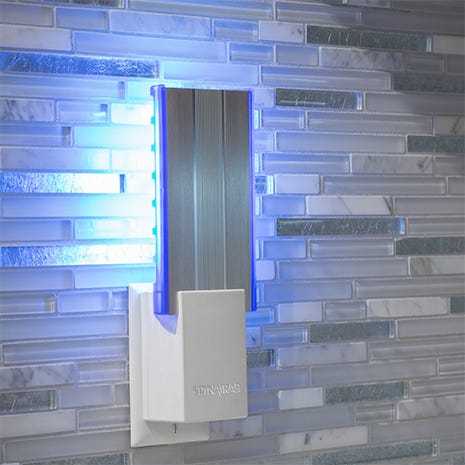 Discreet Design
Typical insect traps are noticeable. The DynaTrap® Flylight Indoor Insect Trap hides a powerful trap behind its stylish and sleek design. The discreet design effortlessly blends in with your existing home décor since it looks just like a nightlight. Trapped insects are hidden in plain sight behind the decorative faceplate, so you and your guests never have to see them.
What We Catch
Our homes attract many types of flying insects. Flylight Indoor Insect Traps catch a wide variety of pest insects known to plague homes, including flies, fruit flies, fungus gnats, moths, and other flying insects. Place them around common insect hotspots, including near houseplants, in kitchens, bathrooms, garages, and more.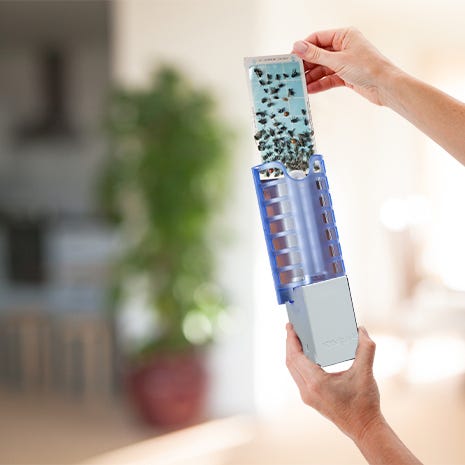 DynaTrap® Flylight Indoor Insect Trap Product Details
Do you want to know more helpful details about the Flylight Indoor Insect Trap? Take a closer look at the in-depth specifications for this product.
DynaTrap® Flylight Indoor Insect Trap
Model Number
DT3009W-1003P
Color
White
Effective Against
Flies, fruit flies, fungus gnats, moths and more
Coverage
Up to 600 square feet
Where to Use
Indoors
DynaTrap® Flylight Indoor Insect Trap - White
Model Number
DT3009W-1003P
Color
White
Effective Against
Flies, fruit flies, fungus gnats, moths and more
Coverage
Up to 600 square feet
Where to Use
Indoors
Customer Reviews
100%
of customers
recommend this product