DynaTrap® DOT Indoor Flying Insect Trap
DynaTrap® DOT Indoor Flying Insect Trap
39
4.7
5
1
Earn 940 rewards points on your purchase! Learn More
Attracts and traps various flying pest insects including flies, gnats, and more
UV LED light naturally attract insects for up to 20,000 hours
Glue cards trap and hold insects until the time of disposal
Discreet trap rotates to fit into any indoor outlet
Effectively protects up to 400 square feet
Replacement StickyTech™ Glue Cards are available
Available Sizes: 1 Trap, 3 Traps
DynaTrap® DOT™ Indoor Flying Insect Trap – 3 Pack
The DynaTrap® Dot™ Indoor Flying Insect Trap – 3 Pack provides indoor protection for various locations around your house. The DOT™ is a small but powerful solution for big insect problems. Whether you have fruit flies, house flies, moths, or gnats, this trap is one you can count on. Simply place in any outlet where you've noticed insect activity, and it will begin to attract and trap insects. Including 3 DynaTrap® DOT™ traps, each trap provides up to 400 square feet of coverage while the lights last for up to 20,000 hours, giving you long-lasting trapping power.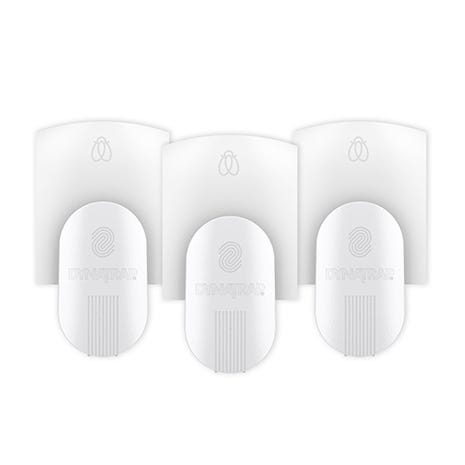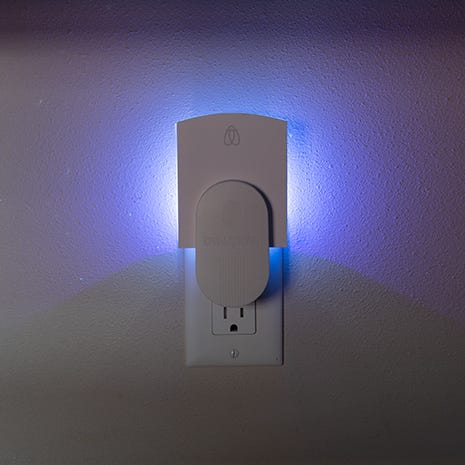 Light Attracts Insects
Homes have many attractants for flying insects. The DOT™ Indoor Flying Insect Trap gives pests something else to focus on. It generates UV LED light which naturally draws in a wide variety of flying insects. Once insects are drawn in by the light, they get stuck fast to the StickyTech™ Glue Cards, where they are securely held until the time of disposal.
How to Use
The DOT™ Indoor Insect Trap was designed with ease of use in mind. Simply peel the backing off the StickyTech™ glue card and insert it into the trap. Plug the trap into a standard outlet in any room where you've seen flying insect activity. Replace the glue card when it becomes full, or every 21 days. Keep the trap running continuously for 24/7 protection.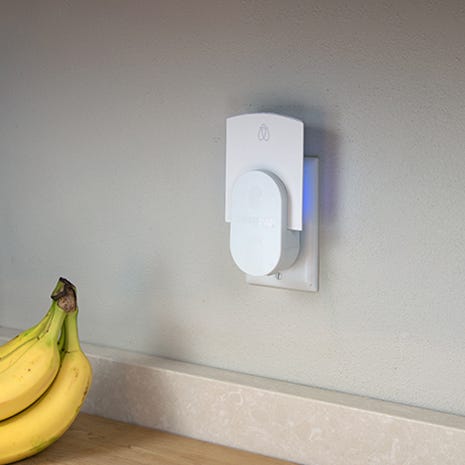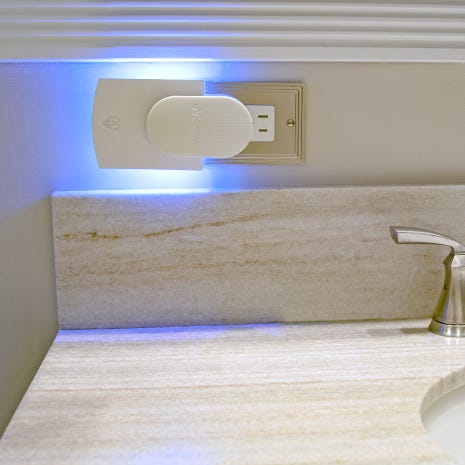 Discreet and Versatile Design
Not only can DOT™ defend your property against bothersome insects but it also looks great while doing so. The discreet design effortlessly blends in with your existing home décor. Trapped insects are hidden in plain sight on the back of the StickyTech™ glue card, so you and your guests never have to see them. Its versatile design also allows you to plug DOT™ into any standard outlet and can rotate to fit as needed.
DynaTrap® Dot™ Indoor Flying Insect Trap 3-Pack Product Details
Do you want to know more helpful details about the Dot™ Indoor Flying Insect Trap – 3 Pack? Take a closer look at the in-depth specifications for this product.
DynaTrap® Dot™ Indoor Flying Insect Trap 3-Pack
Model Number
BDT3005W-3
Includes
3 x DT3005W DynaTrap® Dot™ Indoor Flying Insect Traps
Effective Against
Flies, fruit flies, moths, and more
Coverage
Up to 400 square feet per trap
Where to Use
Indoors
DynaTrap® DOT™ Indoor Flying Insect Trap
Model Number
CDT3005W
Available Sizes
1-Trap, 3-Trap
Effective Against
House flies, fruit flies, moths, fungus gnats, and more
Coverage
Up to 400 square feet
Where to Use
Indoors
Customer Reviews
46%
of customers
recommend this product