DynaTrap® ½ Acre Decora Series Mosquito & Insect Trap - Tungsten - All Questions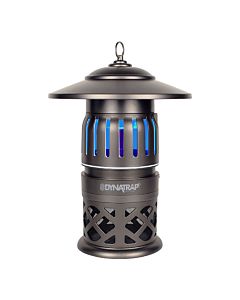 DynaTrap® ½ Acre Decora Series Mosquito & Insect Trap - Tungsten
How long is the electrical cord?
Question by: Berta Greenlee on Mar 5, 2022, 9:16 AM
The AC plug is 10 ft long.
Answer by: Brandon Deleon on Mar 7, 2022, 8:59 AM
What is the length of the power cord for the decora dinatrap?
Question by: Debra Flott on Jun 13, 2022, 11:17 AM
The cord length is approximately 6 feet.
Answer by: Lauren Potter on Jun 13, 2022, 1:41 PM