Atrakta Mosquito Lure Sachet - 3 Pack - All Questions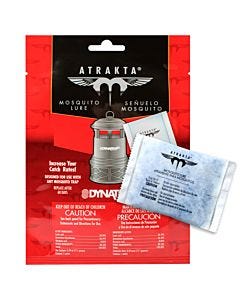 Atrakta Mosquito Lure Sachet - 3 Pack
I buy the mosquito lure and just lay it in the dynatrap? Do I need to buy anything else?
Question by: Diana on Dec 29, 2021, 12:20 AM
The lure can be placed inside the catching basket. No additional items are needed other than the trap. Some traps do require bulbs replaced every few months.
Answer by: Lauren Steiner on Dec 29, 2021, 7:54 AM