DynaTrap® 1 Acre Mosquito & Insect Trap Kit - All Questions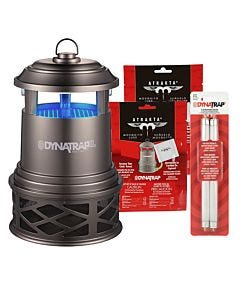 DynaTrap® 1 Acre Mosquito & Insect Trap Kit
How long is the electrical cord?
Question by: Daniel Nordland on Aug 5, 2022, 1:02 PM
The power cord is about 10 feet long.

Answer by: Rachel Williams (Admin) on Aug 5, 2022, 3:15 PM
Does the Dynatrap kill spotted lantern flies?
Question by: Joyce on Apr 8, 2023, 8:15 PM
The DynaTrap has not been tested on this specific type of insect, however if they were to fly too close to the trap, there is a possibility that they may be caught.
Answer by: Rachel Williams (Admin) on Apr 10, 2023, 9:20 AM