DynaTrap® ¾ Acre Mosquito & Insect Trap with AtraktaGlo Light - Black - All Questions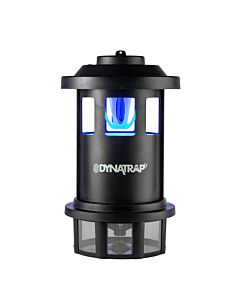 DynaTrap® ¾ Acre Mosquito & Insect Trap with AtraktaGlo Light - Black
Does this kill pollinators too? Looking for something strictly for mosquitos and no other insects since insects are critical to the planet's ecosystem.
Question by: Person In Florida on Oct 7, 2021, 12:46 PM
Pollinators will not be actively lured in by the trap, however, if they fly too close to the trap, they can be sucked in by the fan.


Answer by: Brandon Deleon on Oct 7, 2021, 1:26 PM
Does this attract and kill Boxelder bugs?
Question by: Steve Bening on Mar 11, 2022, 7:49 PM
Our traps have not been tested on this specific insect. Please click on the link below for a complete list of insects that the DynaTrap will attract and catch:
https://www.dynatrap.com/what-we-catch
Answer by: Rachel Faust on Mar 14, 2022, 8:34 AM