DynaTrap® Indoor Ultralight Mosquito & Insect Trap - All Questions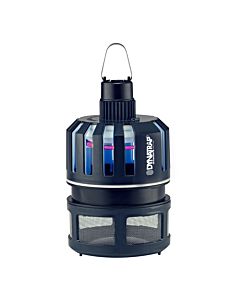 DynaTrap® Indoor Ultralight Mosquito & Insect Trap
What is the difference between your DT150 and DT150Tungsten?
Question by: Jack on Mar 13, 2022, 10:05 AM
The difference is cosmetic appearance.
Answer by: Brandon Deleon on Mar 14, 2022, 9:42 AM
Does the bulb need to be changed
Question by: Cloudy Days on May 30, 2022, 6:59 PM
The bulb on this trap is not replaceable. It should last for up to 20,000 hours.
Answer by: Lauren Steiner on May 31, 2022, 11:50 AM
How do I change the bulb in the DT150 model?
Question by: Teresa Bondurant on Jul 4, 2022, 8:38 AM
The bulb in the DT150 will last for approximately 20,000 hours, after which it is not replaceable, and the unit can then be discarded.
Answer by: Rachel Faust on Jul 5, 2022, 10:18 AM