DynaShield® Repellent Refill Pad - All Questions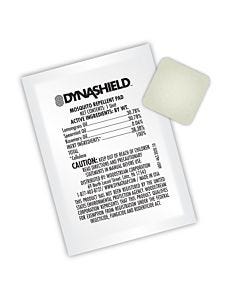 DynaShield® Repellent Refill Pad
Are these the packets that are for the 1 acre Mosquito
traps ?
Question by: Joe b on Dec 11, 2021, 1:32 PM
No, this product is only for the DynaShields.
Answer by: Brandon Deleon on Dec 13, 2021, 8:19 AM
Can this be used indoors?
Question by: Clarissa Miller on May 30, 2022, 5:54 PM
Yes, this product can be used indoors.
Answer by: Lauren Steiner on May 31, 2022, 10:44 AM
How long will the pads last if unopened in their package
Question by: Wayne on Sep 1, 2022, 12:09 PM
Unopened pads do not have an expiration date. As long as you still smell the oils, they will be effective.

Answer by: Rachel Williams (Admin) on Sep 1, 2022, 2:06 PM