It's amazing how mosquitoes seem to find you outdoors in a short amount of time. How do they do this so quickly and efficiently? Mosquitoes have a powerful sense of smell that allows them to easily seek out and find their next meal. However, you can turn their sense of smell against them to make sure that you aren't targeted for their next meal by repelling them with natural scents!
What Scents Repel Insects?
Scents are a powerful tool that can mask the appealing aromas that draw mosquitoes to you, while also repelling them. There are quite a few scents that turn mosquitoes away from the area. Here are three common scents that are unappealing to these pests:
Rosemary is an herb known for its many purposes. It has a mint-like aroma and sometimes can be described as smelling like pine. Not only used in seasoning, but this plant can also help repel mosquitoes away when you plant it in your garden. Another way to use it to tackle mosquitoes is by throwing a few sprigs of rosemary on the grill as you barbecue. This way the aroma and the smell of the rosemary are being dispersed throughout your yard. There are perfumes, lotions, and sprays that all use rosemary as a key ingredient and that you can use to keep bug bites minimal.
Lemongrass is the plant from which citronella oil is extracted. Perhaps the most common scent that is associated with deterring mosquitoes, citronella features a lemon-like citrusy aroma that mosquitoes avoid and that is pleasant to humans. You can plant lemongrass outside your home and around your backyard to repel these bugs. You can also place citronella oil directly on your skin to make a natural deterrent.
Spearmint is another scent that naturally keeps mosquitoes away with its strength. This scent is a sweeter mint smell than peppermint, with a cool, sharp aroma. Although planting spearmint in your backyard and garden can affect other plants as it's an invasive species, its oil is great to use on your skin. Not to mention mint can help heal bug bites!
Naturally, you can increase the potency of these scents by using their essential oil extract. Essential oils are a great way to get a stronger, concentrated scent from the plant that not only smells great to you, but also keeps the mosquitoes away. Essential oils are natural and can be used in a variety of ways, including direct application on your body.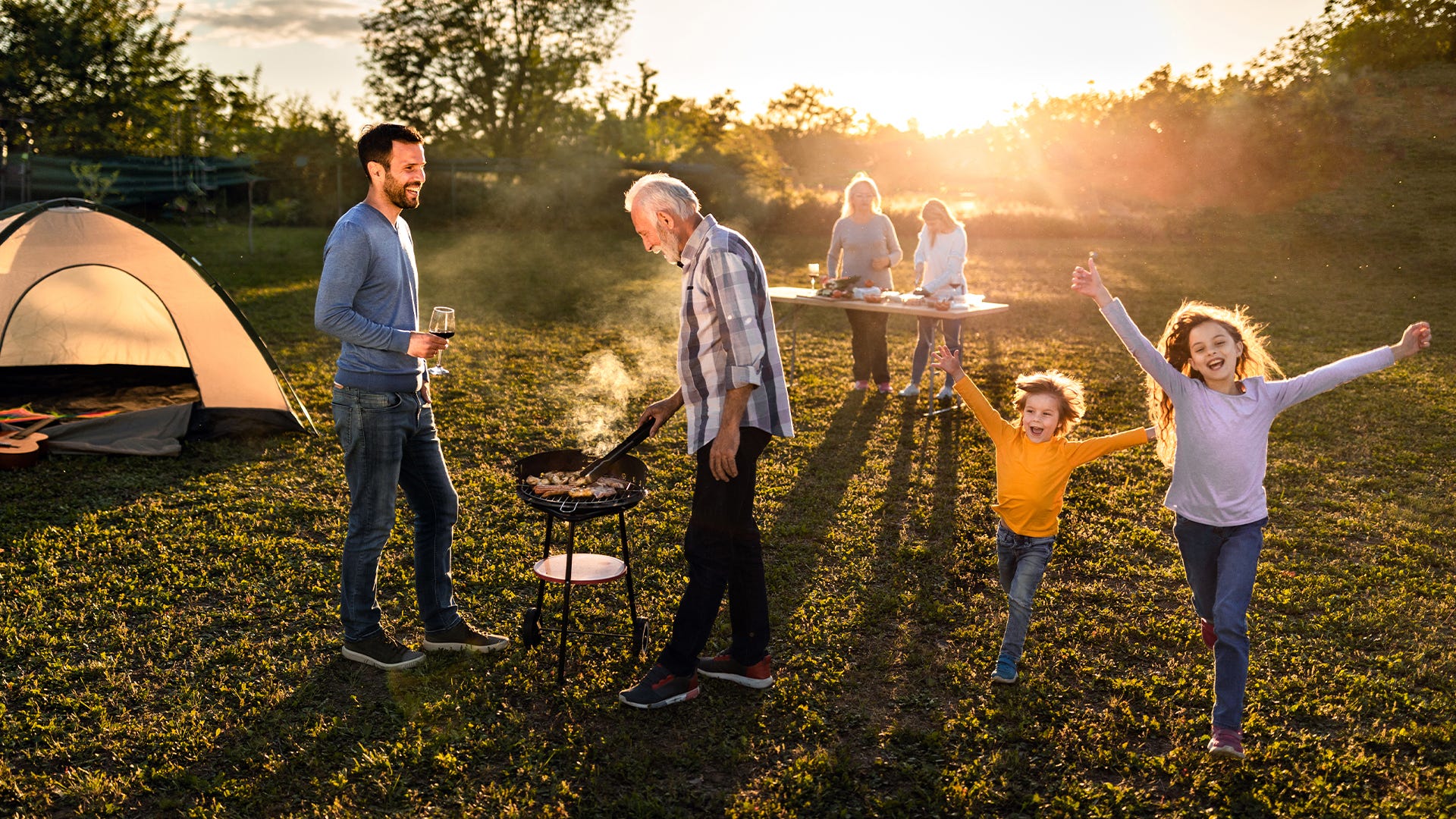 The Power of DynaShield®
Here at DynaTrap™, we combined the power of technology and essential oils to create the DynaShield® Scent Repellent Device. The DynaShield® is a battery-powered, portable device that fills the air with a mixture of essential oils to keep bugs away. This device combines all three essential oils mentioned above - lemongrass, spearmint, and rosemary – creating a powerful, mosquito-repelling formula. Keep the mosquitoes away from you as the device gently sprays the enjoyable scent of these oils into the air.
With its portable and easy-to-use design, this device is perfect for any outdoor excursion. Place near your deck or patio while hosting a gathering, or even bring it on a camping trip so you can enjoy nature without the bugs. Safe when used as directed, the DynaShield® provides protection anywhere you need it to.
Treat Yourself To A Bug-Free Home!

Why Choose DynaTrap?
Your backyard experience should be enjoyable and as pest-free as possible. At DynaTrap™, we aim to create products and provide information on how you can prevent and eliminate mosquitoes and other flying insects from invading your spaces. Let us know how you use your DynaShield® on our Facebook page! Don't forget to stay in the loop with the newest products and deals by signing up for our e-newsletter.